Valparaíso Editions USA announces the II International Poetry Prize Poet in New York for the publication of an unpublished collection of poems written originally in Spanish by an author residing in the United States. Only book-length manuscripts written in Spanish will be accepted. Translations, works of literary criticism and academic texts are not eligible. The winning collection will be decided upon by a prestigious Spanish-speaking jury. It will be translated into English and published by Valparaíso USA in a bilingual edition.
Submissions by Submittable only.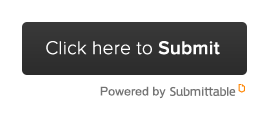 Award: Publication in 2021, 20 author copies.

SUBMISSION GUIDELINES:
Themes and length are free, although they should be in keeping with the accepted standards for a book of poems (approximately 45 pages).

The work must be signed. It may not be submitted under a pseudonym or anonymously. On the first page of the manuscript, the author shall offer an autobiographical note.

The jury will be composed of four members: a representative of Valparaíso USA; a representative of Valparaíso Colombia; a representative of Valparaíso Spain and one other author of international stature. Their names will be made public upon the awarding of the prize.

The prize will consist of the publication of the book in bilingual edition in the Poetry Collection of Valparaíso Editions USA. Valparaíso Editions USA will maintain and commercialize the rights of the work and may publish it through its other subsidiaries in Colombia, Mexico and Central America, in the event that it considers it to be opportune, without any expiration date. Valparaíso Editions USA will also produce an electronic version of the winning text. The author will receive the corresponding rights for the commercialization of this work.

The work will be presented in the year of 2021. The author agrees to participate in the promotional acts that Valparaíso Editions USA may organize, at no cost to the author, with the goal of achieving the greatest possible circulation of the work.

The jury may opt between choosing a single book as the winner or declaring two books ex-aequo as winners.

Under no circumstances will books that do not receive the prize be returned to their authors. Said books will be destroyed upon the final deliberations of the jury.

The deadline for submissions is March 15th 2021.

The decision of the jury will be made public in May of 2021.